Degree in Three is a special program designed to assist students who wish to graduate in three years or less. While all students are welcome to explore this accelerated path, Degree in Three is typically best for students who enter Florida State with college credit earned through AP, IB, AICE, or dual enrollment. Developed in the Division of Undergraduate Studies, Degree in Three is now managed in the Graduation Planning and Strategies Office. Please contact the Degree in Three coordinator,
Kim Pack
, with any questions.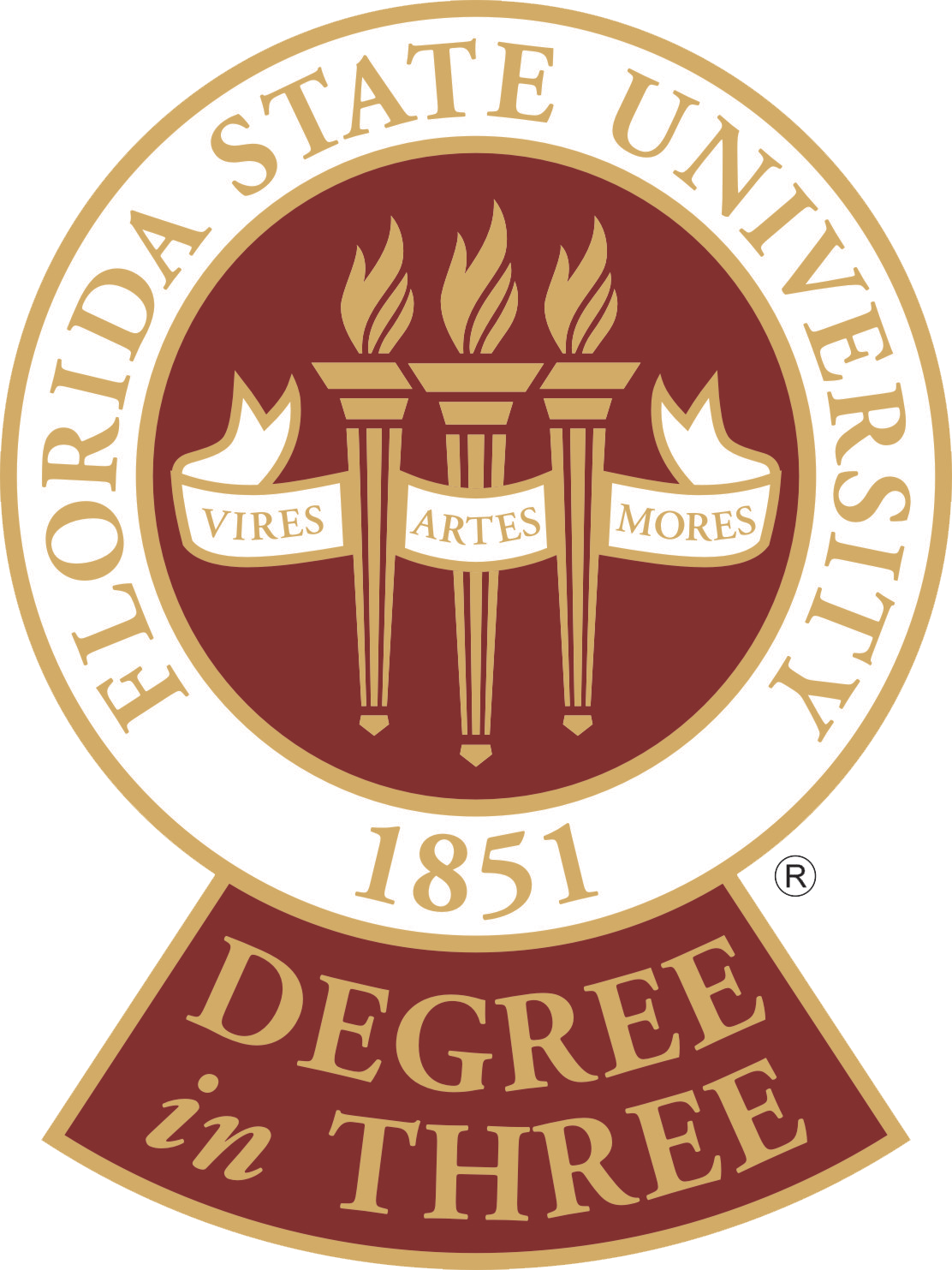 Apply Now
Degree in Three students should:
have researched major options at Florida State and feel confident in the major(s) they want to complete
enter Florida State with college credit from AP, IB, AICE, and/or dual enrollment
know which type of graduate school, professional school, or career field they want to pursue
be at least two semesters out from graduation
Benefits of Degree in Three:
Degree Plan: To join Degree in Three, you will complete a three-year degree plan with your academic advisor. This allows you to determine the courses you will take and when you will take them, giving you more ownership over your own educational path.
Priority Registration: Students formally enrolled in Degree in Three receive priority registration every semester they are active in the program.
Financial Benefits: Completing a degree even one year early can save a typical student over $20,000 in tuition, books, and living expenses.
Personalized Workshops: Students in Degree in Three have access to personalized workshops for applying to graduate schools, beginning a career, applying to fellowships, and other topics of interest that are specific to students on an accelerated degree path.
Career/Future: Start your future earlier, whether that be by furthering your education or entering directly into your intended career field.
How it works:
Step 1: Attend an information session (suggested, not mandatory)
Step 2: Contact the Degree in Three advisor for your major to set up an in-person meeting
Step 3: Fill out the Degree in Three online application with your advisor and submit!
Step 4: Wait to receive a confirmation of your acceptance into the program
Step 5: Follow your Degree in Three plan and notify the coordinator of any big changes ASAP
Step 6: Graduate in three years or less!
Things to consider:
Academic and Career Confidence: Before joining Degree in Three, you should be confident in your major as well as long-term career goals. We do not encourage you to pursue an accelerated path if you have not thoroughly researched and are certain about your short and long-term academic plans.
Research: Florida State offers students phenomenal opportunities to participate in research. Some research opportunities require a 2+ semester commitment. Degree in Three may not allow certain research experiences unless you start the engagement process early.
Graduate/Professional School Prep: Many graduate/professional programs require an entrance exam as well as experience in research, internships/employment, and student organizations. You should meet with an academic and career advisor early to intentionally plan your engagement activities. This will ensure you can complete all necessary components to be a strong applicant to graduate/professional school.
Work/Life Balance: There is the possibility that Degree in Three students will take heavier course loads. Before joining Degree in Three, you should consider your academic and extracurricular goals and expectations for your undergraduate career and speak with an academic advisor to determine the course load for your specific degree plan.
title-inside title-centered
2